criminal defense lawyer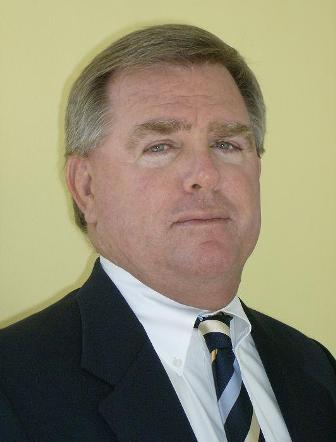 L. D. MURRELL, JR. - ATTORNEY AT LAW
L. D. "Donnie" Murrell, Jr. has been involved in criminal trial litigation locally in Palm Beach County and throughout the Treasure Coast since 1981. He has been assisting criminal defense clients in both state and federal courts for more than 25 years.
Donnie Murrell has earned Florida Bar Board Certification, the highest level of recognition by the Florida Bar, for competency and experience as a criminal trial attorney. He has maintained Criminal Law Certification since 1998 and is one of only 351 attorneys in the state to have this distinction.
He is highly regarded by his peers, and is known for performing the most thorough investigation and case preparation. He is often called upon by others in the legal profession when they need legal representation and is a member of the Lawyers Assistance Strike Force. He offers extensive federal practice experience and the effectiveness of a career trial attorney with hundreds of cases behind him. His motivation for succeeding on cases is not financial, but is more about making sure that the laws designed to protect citizens are upheld. His goal is to see that each person's civil liberties are not ignored by authorities.
Donnie was appointed by Florida Governor Charlie Crist as a member of the Correctional Policy Advisory Council. The 3-person council serves in an advisory capacity to the Florida Legislature and the Governor for a three-year term ending in July 2011. The Advisory Council evaluates, reports findings and makes recommendations on correctional policies, justice reinvestment initiatives, and laws affecting or applicable to corrections.
Donnie Murrell has handled hundreds of misdemeanors and serious felony criminal cases including federal crimes, violent crimes, drug crimes, property crimes, sexual offenses, white collar crime, and alcohol related crimes. He also has an active post conviction practice, helping those unjustly convicted of serious state or federal crimes. He assists clients in the Fifteenth Circuit and Nineteenth Circuit Courts which includes Palm Beach, Martin, St. Lucie, Indian River, and Okeechobee Counties, and also works with other courts throughout Florida.
Donnie Murrell is proud of his local heritage. He grew up in Jupiter, graduated high school in Martin County and attended community college in St. Lucie County. He earned his bachelor's degree from the University of South Florida and he earned his Juris Doctorate degree from Florida State University School of Law.
Practice Areas:
Criminal Defense
Federal Crimes
Alcohol Related Crimes
Drug Crimes
Property Crimes
Sexual Offenses
White Collar Crimes
Post Conviction Work
Bar Admissions:
Florida, 1981
U.S. District Court for the Southern District of Florida
U.S. Court of Appeals, 11th Circuit
Education:
University of South Florida (English & Philosophy), B.A., 1977
Florida State University School of Law, J.D. degree, 1981
National College of Criminal Defense, 1982
Certifications / Specialties:
Board Certified Criminal Trial Lawyer, Florida Bar Board of Legal Specialization and Education
Awards & Honors:
2006 Florida Bar President's Pro Bono Service Award
2009 Florida Association of Criminal Defense Lawyers' President's Award
2009-2012 Selected to Florida Super Lawyers (See Home Page)
Professional Associations and Leadership Activities:
Member American Bar Association

Representative to the House of Delegates

Member: Florida Association of Criminal Defense Lawyers
Member: National Association of Criminal Defense Lawyers (1982-present)
Member: Palm Beach County Bar Association

Member and Past Chair of Criminal Court Advisory Committee
Member and Past Chair of the Solo Practitioner's Committee

Member: Palm Beach County Association of Criminal Defense Lawyers
Member: The Florida Bar

Chair Elect – Criminal Law Section Executive Counsel (2007-2008)
Executive Counsel of the Criminal Law Section (1993–Present)
Articles & Publications:
"Frye Testing Firearms Examiners: The Science Guys were Right"
"Police Personnel Files" - the Florida Defender